February 27th 2015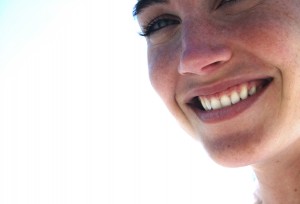 A beautiful smile can make a significant difference in your life. That's why so many patients look for cosmetic help every year. With the care provided by an experienced cosmetic dentist, you can face the people in your life with an improved sense of confidence and wellbeing.
The most common cosmetic services are:
Teeth Whitening
Teeth whitening is one of the most popular cosmetic services available today. Depending on your needs and your level of sensitivity, your dentist may recommend an in-office whitening solution or a take-home option. Regardless of which you use, both will help you see amazing results.
Porcelain Veneers
Veneers are handcrafted from quality dental porcelain to produce results that look natural and beautiful. Once in place, veneers can help you create a smile that looks straighter and whiter without the need for teeth whitening or braces. A complete veneers procedure is typically completed in two or three visits.
Clear or Invisible Braces
For teens and adults who want a straighter smile but don't want to wear traditional braces, clear braces can be an excellent alternative. They're more discreet, allowing patients to maintain their mature and professional image while going through treatment.
Tooth-Colored Fillings
Tooth-colored fillings are used to help patients treat decay, which is among the most common oral health problems. Made from composite fillings, they will blend in with your smile for results that are seamless and durable.
Cosmetic Bonding
Cosmetic bonding is a simple procedure that, similar to porcelain veneers, will help you improve the appearance of a cracked, chipped, or stained tooth. Bonding is a single-visit procedure that takes just a few minutes to complete.
If you're seeking cosmetic help, your dentist will complete a full oral health assessment before recommending a specific treatment plan. Some patients may need just a single service to achieve the results they want to achieve while others will benefit from a plan that includes multiple services.
Call your local cosmetic dentist to schedule a consultation appointment.
February 13th 2015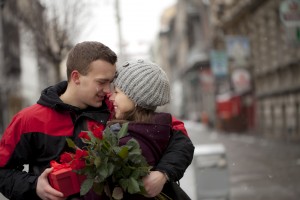 This Valentine's Day, you're probably looking forward to spending some quality time with your sweetheart, as well as indulging your sweet tooth with some yummy treats. Of course, it's important to remember to show your smile some love as well! Here are some helpful guidelines for avoiding decay and making sure your teeth truly shine when you step out on the town with your date:
While bad breath can be a common symptom of a great meal, it's probably not that appealing to the person you're sharing it with. Keep some floss in your pocket so that you can quickly get rid of food particles and pesky bacteria in the bathroom; then, pop in a mint to give your smile a fresh, appealing feel. If your bad breath persists even after the minty scent has worn off, though, that means it's time for a checkup with your local dentist.
Cross your fingers for chocolate on the big day! Solid chocolate (the ones without chewy or sugary centers) don't tend to stick to the teeth like more chewy treats too, making them better for your oral health. In fact, dark chocolate is an even better option, as it contains less sugar than milk chocolate!
It's best to avoid gummy candies, hard candies, and sticky caramels, if possible. These can be a nightmare for your teeth. Instead, why not give your loved one flowers, a card, or even a romantic dinner at home?
If you and your main squeeze just can't stay away from the candy, it's best to enjoy a few while our meal or just after it in order to keep from constantly exposing your teeth to sugar and harmful bacteria. Also, be sure to drink water and practice a good, thorough hygiene routine afterwards!
Looking to surprise your sweetheart? Teeth whitening may be just the gift your smile needs to look its very best! Your local dentist can use this common cosmetic dentistry method to erase stubborn stains and improve the color of your teeth by several shades.
January 21st 2015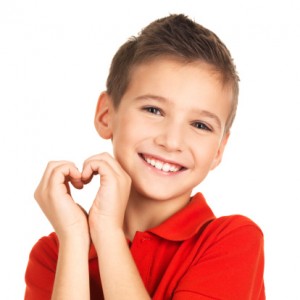 Teeth need love too! Especially your child's teeth. The healthy development and maintenance of your child's first teeth are vitally important to their future health and well being. Primary teeth help children learn to speak clearly and chew naturally. Primary teeth also forge the path that adult teeth follow when they're ready to erupt. Healthy dental care foundations laid early in life will lead your child to positive dental outcomes in the future. You should choose a family or pediatric dentistry with a friendly environment that focuses on your child's growth, development, and oral health education. Prevention, in the form of regular dental checkups, will help you take charge of and protect your child's dental health.
When Should Your Child Start Seeing a Pediatric Dentist?
Children should start having comprehensive dental exams twice a year, beginning around their first birthday.  Their very first visit will establish a positive outlook towards dental care and dental practitioners.
Does your child have a fear of the dentist?
To help a fearful child visit the dentist, talk with them about the visit. Discuss the positive aspects of good dental care, and remind them that going to the dentist is a privilege for big boys and girls. Try not to use words such as fear, needle, pull, drill, or pain. There are many online resources to help you find dental language that is pleasant and non-frightening to children. Try to reassure your child that dentists and dental office helpers will always be gentle and friendly.
Choose Pediatric Dental Care for a Lifetime of Healthy Smiles
Remember, regular pediatric dental visits give children a solid foundation for a healthy life, through adolescence and adulthood. You should look for an experienced and gentle pediatric dental practice in your area. Pediatric dentists have at least two extra years of specialty training following dental school to treat the special dental needs of children. Pediatric dentists can be the primary or specialty dental care providers for infants, children, and teens. Show your love this season, and make a dental checkup appointment for your child with a qualified pediatric dentist today.
January 5th 2015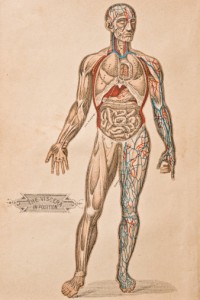 We live in an era of health consciousness, and that's a good thing. Many people try to exercise and eat right. But being healthy is not simply a matter of what you put in your mouth, it's also dependent on how you take care of your mouth. More and more evidence shows that there is a direct link between oral health and overall health.
The oral-systemic connection characterizes the link between diseases and conditions in the mouth and health problems throughout the body. For example, periodontal or gum disease—called gingivitis in its early stages and periodontitis later—is caused by bacteria that can have access to the bloodstream when gum tissue bleeds, a common symptom of gum disease. Thus, preventing or treating gum disease and other oral infections early can be critical to avoiding secondary health concerns. So, those bi-annual dental checkups are more than just a matter of clean teeth. They can mean the difference between life and death.
Medical Conditions that Start in the Mouth
While research continues, the following is a partial list of medical conditions and diseases that have already been found to have a connection to oral health:
Heart disease
Stroke
Osteoporosis
Diabetes
Some forms of cancer
Some autoimmune disorders
Low birth weight in newborns
Furthermore, the importance of maintaining oral health in order to have a proper diet and nutrition cannot be understated. People who have missing teeth are often unable to eat raw fruits and vegetables and other healthy foods that require chewing. Therefore, they choose softer foods that tend to be higher in saturated fats and sugar, both of which can have detrimental effects on the body when over consumed.
The Oral-Systemic Connection and You
What can you do to keep your oral-systemic connection healthy? First of all, brush your teeth and floss twice each day. Be sure to floss well below the gum line where bacteria hide. Secondly, see your dentist at least twice each year for a checkup. With regular visits, you and your dentist will better be able to recognize changes in your oral health and fend off any conditions that could compromise your general health.
December 21st 2014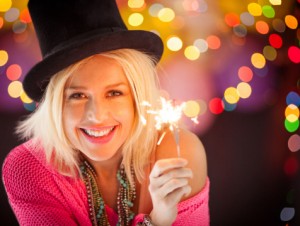 2014 is rapidly coming to a close, and New Year's Day is just around the corner. People from all around the world are coming up with ideas for their New Year's resolutions, hoping to make this the year they make great strides toward self-improvement and better health. As we all prepare to welcome 2015 in style, we'd like to take a few moments to suggest one resolution that is not only easy to keep but incredibly rewarding as well.
Dental Checkups for the Whole Family
Biannual checkups and cleanings are critical components of any oral hygiene regimen. They present you with the perfect opportunity to ask your dentist any questions you may have about your teeth and gums, as well as any other concerns you may have at the time. These simple visits also include a thorough exam and cleaning, two things your teeth desperately need to stay healthy for life.
Unfortunately, many people still believe that it's fine to skip out on their routine checkups because they haven't noticed any problems that warrant a dental visit. The problem with that line of thinking is that not every oral health concern presents with noticeable symptoms. The early stages of gum disease, for example, may be virtually undetectable. Small cavities – particularly those that form between the teeth – may be difficult to see or feel until they have progressed to a more advanced stage of decay. Even a root canal infection may slip under your radar without the practiced eyes of a dentist to spot the signs with a detailed x-ray.
The great news about dental checkups is that they are covered by most dental insurance plans; you may not have to pay a single penny to get your teeth cleaned by a dedicated professional!
Make the Smart Resolution Today!
While vowing to eat healthily, save money, and get in shape are all viable and popular resolutions, we suggest placing more emphasis on your oral health this year as well. Your mouth serves as a portal to the rest of your body, and the status of your teeth and gums can potentially affect your overall health. This New Year's Eve, make the decision to treat your smile well with routine preventive visits at your local dental office. You'll be glad you did.
The team at Voller Dentistry has provided Kittanning and Pittsburgh area families with excellent dental care since 1981. Call the Voller Dentistry location closest to you to reserve a checkup, consultation, or second-opinion visit with Dr. Voller. We serve patients from Harrison Township, Freeport, New Kensington, Oakmont, and beyond.