Cosmetic Dentistry – Kittanning, PA
Let's Create
Your Ideal Smile
Your smile is a big part of how you interact with the world. What kind of impression does your smile make on people?

With cosmetic dentistry, Dr. Voller can enhance just about every aspect of your teeth to give you a smile that truly catches people's eyes. He can improve small things like the color and big things like their shape and spacing. With each treatment, he uses his skills to delicately balance optimal appearance and functionality to give you a smile that doesn't just look good — but one that feels good as well.

Dr. Voller can also help you beyond your teeth. He is trained to administer BOTOX© and JUVÉDERM© treatments that can take away the wrinkles on your face. All in all, when it comes to your appearance, Dr. Voller is more than ready to help. If you'd like to get started, simply contact our dental office today.
Why Choose Voller Dentistry, PC for Cosmetic Dentistry?
No-Prep Veneers Available
Long-Lasting Metal-Free Crowns
BOTOX and Juvéderm for Facial Wrinkles
Veneers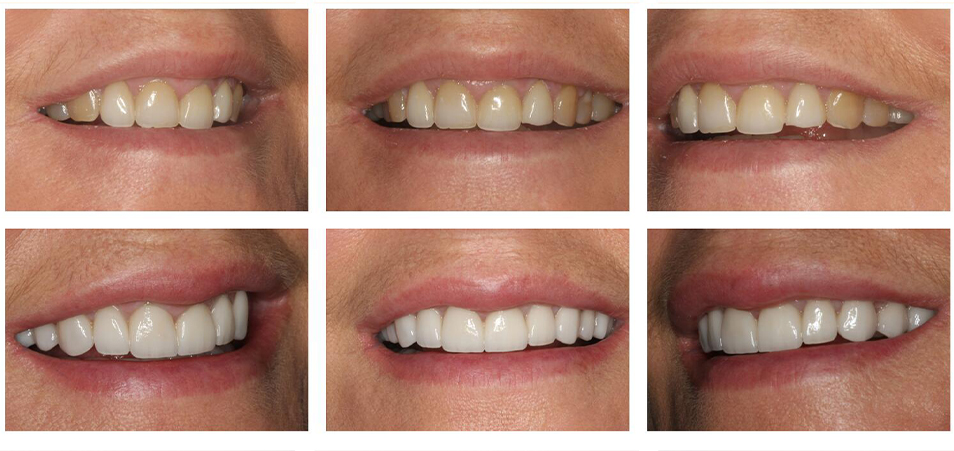 Porcelain veneers are one of the most comprehensive treatments available today. With just one treatment, you can:
Whiten your teeth
Fix small cracks and chips
Improve the shape of teeth
Close noticeable gaps
Porcelain veneers are actually extremely thin, handmade shells of porcelain that are fitted to the front of your teeth. They not only improve your smile in every way cosmetically, but they can also provide strong, functional teeth. In just 3 or 4 easy appointments, Dr. Voller can completely makeover your smile.
No-Prep Veneers

Many times, patients have only slight discolorations or alignment problems which can be best treated with 'no' or 'minimal prep' porcelain veneers. They are extremely thin (as thin as 0.2 mm!) and can be bonded to the teeth to correct imperfections including position, size, shape, and shade. The beauty of this technique is that there are minimal to no changes made to the underlying teeth. In as little as three appointments, no-prep veneers can beautify your smile and look as natural and as perfect as real teeth! There also is no need for local anesthesia! Patients who live in Kittanning and the surrounding areas with perfect smiles just MAY be a Voller Dentistry, PC patient with no prep veneers!
Metal-Free Restorations
When Dr. Voller repairs one of your teeth, he goes beyond simply making it functional. While your oral health is paramount, the appearance of your smile is always a concern as well. This is why when it comes to applying restorations, especially to those on the front teeth, he always recommends all-porcelain crowns and bridges.
Porcelain restorations have all the positive attributes as traditional metal ones: they are reliable, durable, and thoroughly strengthen your teeth. But they are also able to maintain your smile's natural appearance. We can perfectly color match them so only you will know which teeth have been replaced. The porcelain is so natural-looking that it reflects light just like enamel. The material itself is also stain-resistant. With standard home oral hygiene, along with regular checkups, your porcelain restorations can easily last for 10 years or more.
Learn More About Metal-Free Restorations
Direct Bonding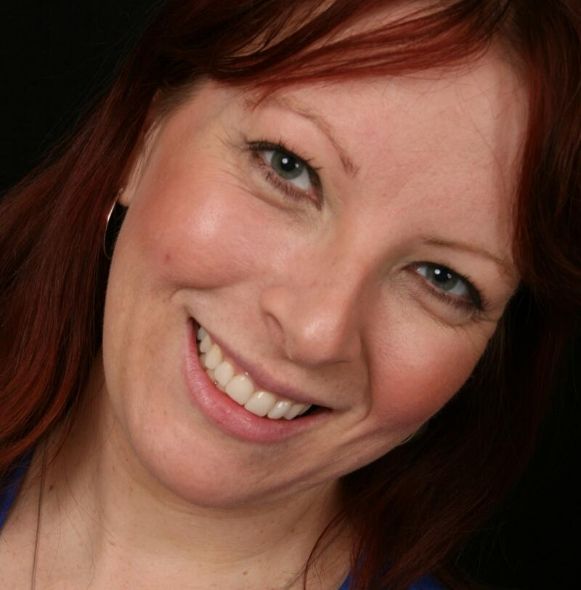 Small imperfections can have a big impact on your smile. Nothing is more frustrating than having one chipped tooth that instantly draws everyone's attention. Thankfully, minor problems also only require a minor fix: direct bonding. It is one of the best solutions available for small problems.
Direct bonding allows Dr. Voller to mold your teeth into the perfect shape, size, and color. He will apply a putty-like composite resin to your tooth and use it to literally sculpt away whatever problem it has. Afterward, he'll use a light to harden it in just a few minutes. The treatment is fast, easy, and extremely cost-effective. But that doesn't mean it won't last. All you need to do is brush and floss regularly, as well as get regular dental checkups for the bonding material to last for many years. You'll be surprised at just how much a small fix can improve your smile.
Teeth Whitening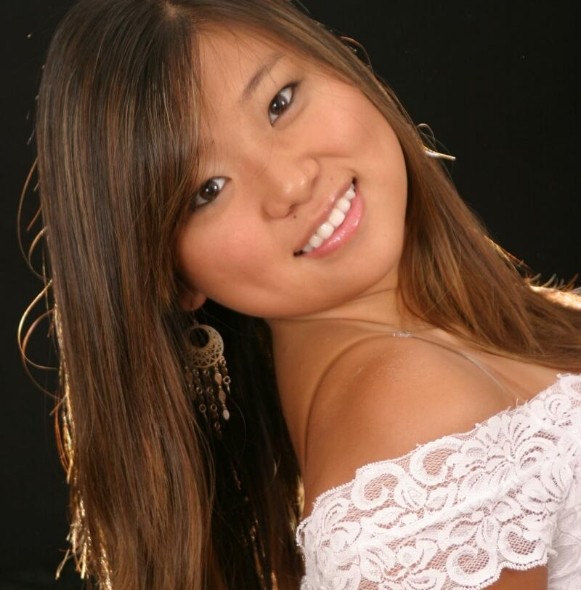 If you're like most people, you probably wish your smile were a little brighter. Many things can affect the color, such as your diet, age, tobacco use, and even genetics. If your teeth are looking dull or discolored, unfortunately, simply brushing them won't help. For that, you need to see Dr. Voller to get professional teeth whitening.
Learn More About Teeth Whitening
Gum Recontouring/ Crown Lengthening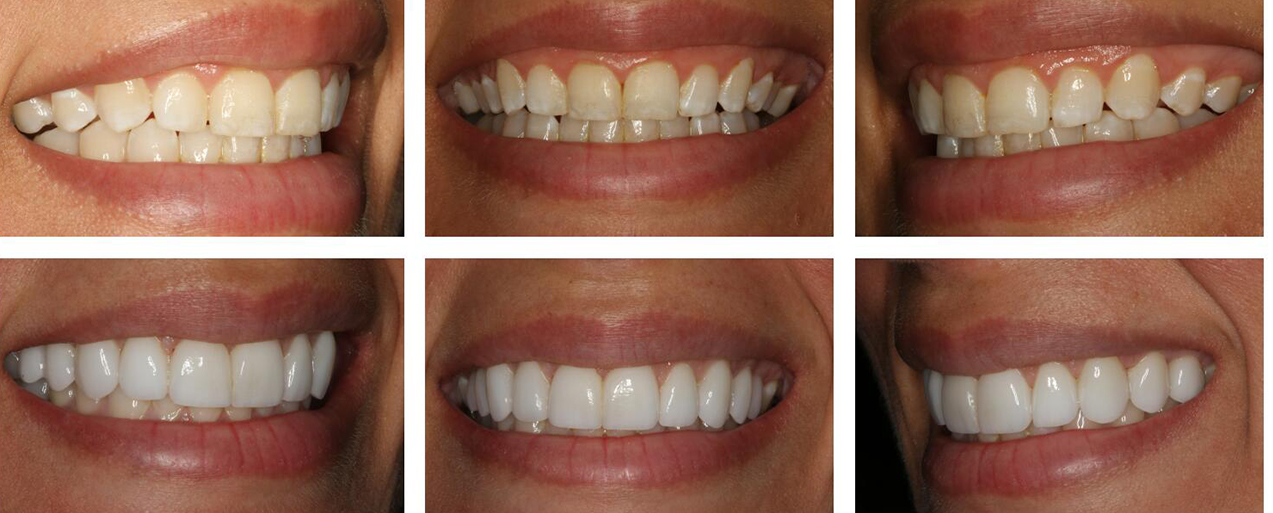 The gums are actually a big part of your smile's appearance as well. The right proportion of gum tissue to teeth is critical. Many people have excess gum tissue, which can make their teeth appear short or stubby. Thankfully, we can give you the perfectly balanced look you want using a soft tissue laser. This method can painlessly remove gum tissue and expose more of your teeth, naturally making them appear longer. The treatment is practically painless, and before you know it, you'll love the smile you see in the mirror every day.
Digital Imaging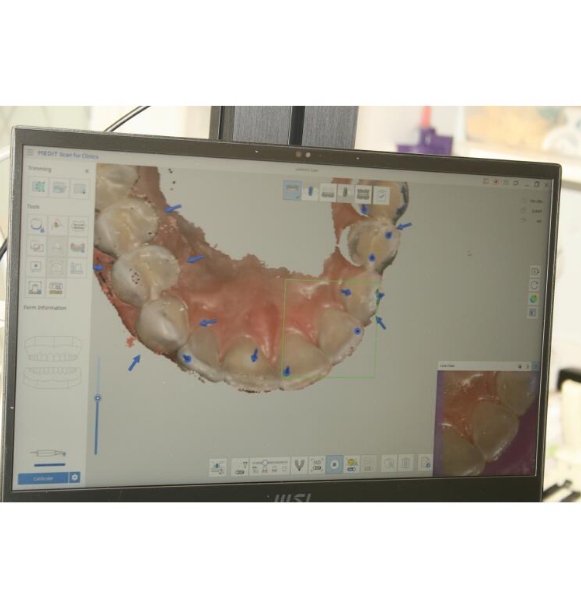 It's one thing to hear about the improvements that veneers, whitening, and other procedures can make, but how can you be sure that you will be happy with the results? Digital imaging is an extremely useful tool for planning cosmetic procedures because it allows us to give you a sneak peek into the future of your smile. You will be able to see firsthand the kind of changes you can realistically expect, so you don't have to feel uncertain about moving forward with a given treatment plan.
BOTOX® & Juvéderm®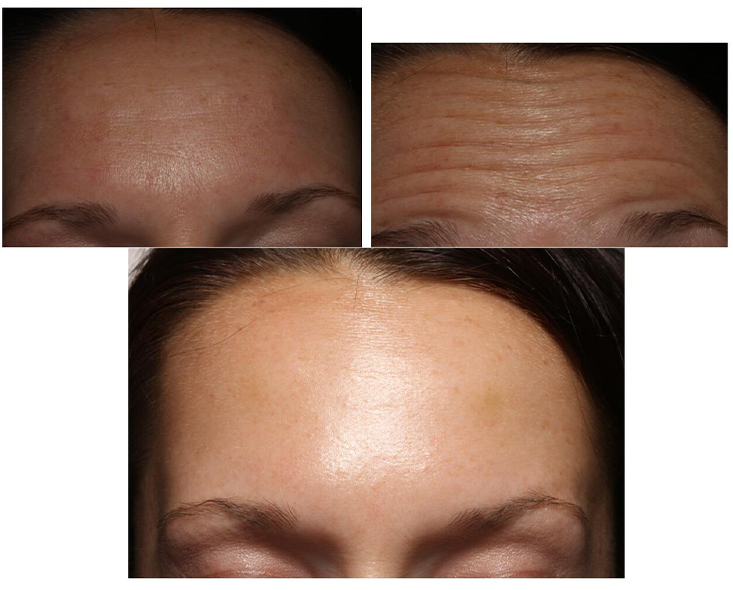 A beautiful smile can greatly improve a patient's self-confidence, but if their face is married by wrinkles and other imperfections, it may dull the overall effect. Thankfully, Dr. Voller offers a solution in the form of Botox and Juvéderm! These cosmetic treatments can lessen the movement of certain facial muscles and plump up the skin, lessening smile lines, frown lines, crow's feet, and much more. In fact, many patients who undergo treatment look years younger once it's complete!
Smile Makeovers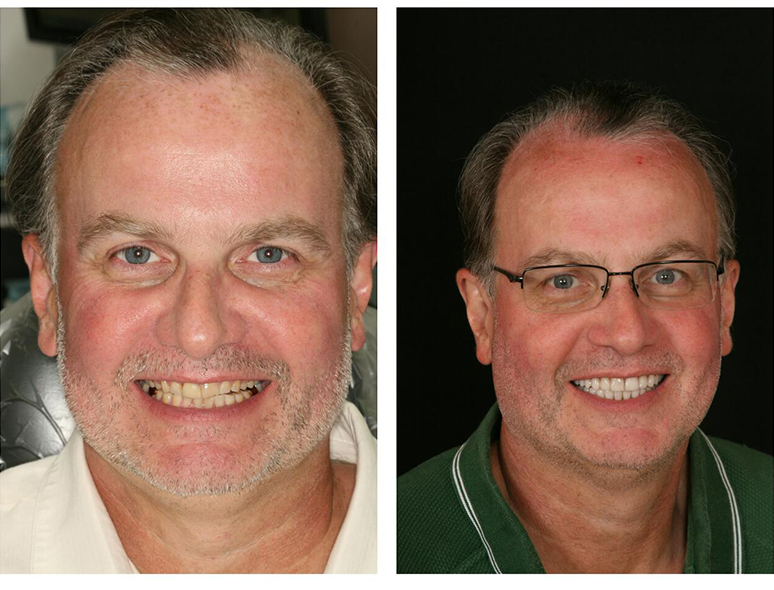 It's often necessary to put together a plan to determine what cosmetic services are needed to bring out your ideal smile. If you explain your smile goals to us in detail, we can point you toward the treatments best suited to make the changes you have in mind. For example, a whitening treatment can be used to remove stains and discolored spots from all of your teeth before we place veneers to cover any cracks or misshapen teeth that have been bothering you.
Learn More About Smile Makeovers
Cosmetic Dentistry FAQs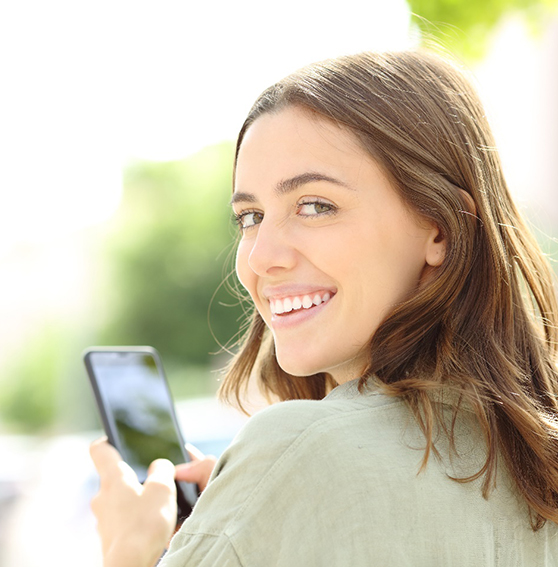 Have questions about cosmetic dentistry in Kittanning? We've got answers! Our friendly team would be happy to answer any questions you have over the phone or at your consultation. With that said, we know that even patients who have an appointment value being able to continue their research online. That's why we've dedicated this next section to FAQs.
Is Cosmetic Dentistry Expensive?
Many patients are actually surprised by how cost-effective cosmetic dentistry is, especially when you consider that some patients enjoy the results for decades at a time. Furthermore, our team at Voller Dentistry offers several financial solutions that can make your treatment significantly more affordable, including flexible financing.
If you are interested in transforming your smile but have some reservations about the cost, don't hesitate to schedule an appointment. That way, we can pinpoint what treatment (or treatments) you need to achieve your smile goals, what the associated cost is, and how we can help you make the price fit seamlessly into your budget.
Is Cosmetic Dentistry Covered by Insurance?
As you may already know, dental plans aren't the exact same from patient to patient. So, there isn't a one-size-fits-all answer. With that said, it's unusual for dental insurance providers to cover the cost of cosmetic dentistry since it isn't "medically necessary." If you haven't yet reached out to your provider or reviewed the fine print on your dental plan, those are great places to start. You're also welcome to bring any questions you have to our team since we have extensive experience working with popular providers.
How Long Does Cosmetic Dentistry Last?
To answer this question, we need to first consider which cosmetic dental treatment you're asking about. For example, veneers are one of the most long-lasting services – their lifespan can be upwards of 30 years! In comparison, the results of teeth whitening treatments usually last anywhere from a few months to several years.
Another important factor that will impact the longevity of your results is how well you care for your smile. To keep your teeth, gums, and dental work in pristine condition, you need to adopt several good oral hygiene habits, like brushing twice a day, flossing consistently, and getting a checkup and cleaning twice a year. On a similar note, you should avoid things like smoking and chewing on ice at all costs.
Does Cosmetic Dentistry Hurt?
If you're worried about a treatment being potentially painful, good news – many smile-enhancing services are so pain-free that we don't even need to numb your mouth! Direct bonding and teeth whitening are two examples of that. If, however, you are getting a more invasive treatment, then we will thoroughly numb that area of your mouth before getting started so you don't feel any soreness or discomfort while you're in the treatment chair.
How Can Cosmetic Dentistry Improve My Oral Health?
It's common for patients to only consider the aesthetic benefits of cosmetic dentistry. Fortunately, many of the treatments that fall in this category improve your oral health as well! To start, metal-free restorations can improve the look and function of a damaged tooth. Veneers can also be used to fix spacing issues, which could've otherwise harbored plaque and resulted in tooth decay. Teeth whitening can remove stubborn stains, giving you a smile that you're proud to brush, floss, and care for. The list of benefits truly goes on!