Dental Crowns – Kittanning, PA
Beautiful, Long-Lasting Dental Restorations
If you're self-conscious about cracked, broken, decayed, or worn teeth, we can bring back your healthy, natural-looking smile with dental crowns, also called caps. A dental crown can completely restore the structure, strength, and function of a tooth following extensive decay or damage when a filling is not enough. Designed to fit snugly and function as a healthy tooth, a crown will protect your tooth from further damage and preserve the jaw's correct alignment. If you need our help restoring your smile following damage or decay, call Voller Dentistry, PC right away to schedule a consultation to discuss smile restoration with dental crowns in our Kittanning, PA dental office.
Why Choose Voller Dentistry, PC for Dental Crowns?
Custom-Made, Natural-Looking Restorations
Dentist with 40+ Years of Experience
Long-Lasting Dental Work
What is a Dental Crown?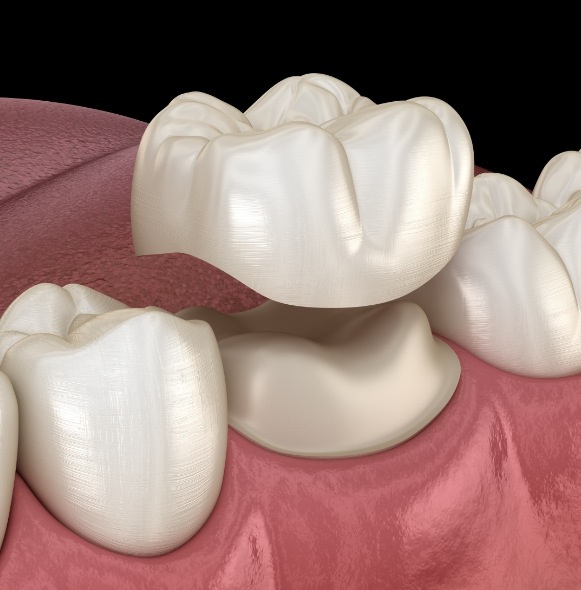 Dental crowns are advanced restorations that fit over the top of a damaged or decayed tooth in most cases. This protects remaining dental structures and fully restores the healthy form and function of your smile. Once in place, a dental crown will blend seamlessly into the natural smile line.
What are Dental Crowns Made From?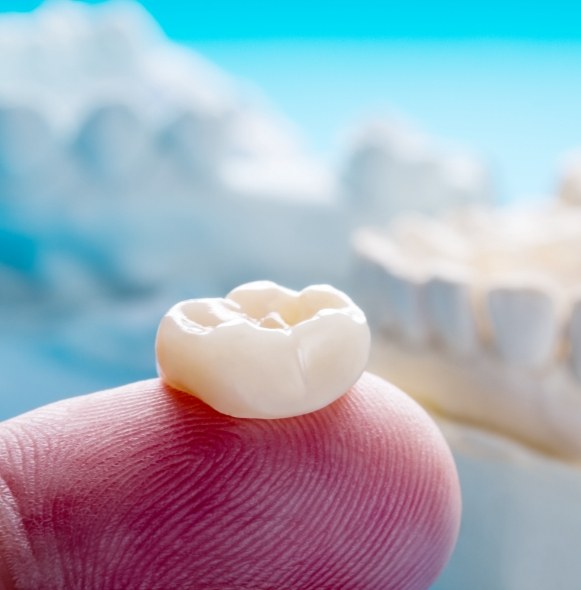 We use precious metal, porcelain pressed (or fused) to metal, or all-porcelain crowns. To maintain a fully white smile, we recommend all-ceramic crowns. Our precise color-matching system allows us to find the right shade of porcelain to blend with your natural tooth color. Porcelain crowns are also extremely durable and long-lasting, and these benefits make them popular with dentists as well as patients.
When Will I Need a Dental Crown?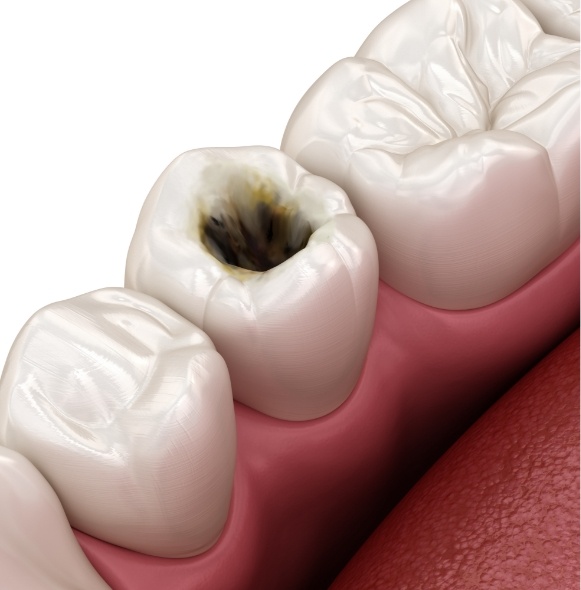 We use dental crowns in a variety of situations to replace lost tooth structures, including:
To repair damaged or decayed teeth
To replace a broken or lost filling
To protect root canal treated teeth
To connect with a dental implant to replace one lost tooth
Attached to surrounding healthy tooth structures to replace one or more teeth
All-ceramic crowns can even be used for purely cosmetic purposes correcting irregularities in shape, size, color, and spacing
How are Dental Crowns Placed?
Typically, we can design, fit, and place your crowns in just a couple of short appointments. During the initial visit, we will prepare your smile by removing any damaged tooth structures and a small amount of enamel around the tooth to allow the crown to fit into your smile without sticking out or sitting too close to surrounding teeth. Once teeth are prepared, we capture impressions of your smile and place a temporary dental crown. Once we receive the final crown from our lab, you'll return to exchange your temporary for a flawless, custom dental crown, leaving you with a healthy, flawless smile.
How do I Care for My Dental Crown?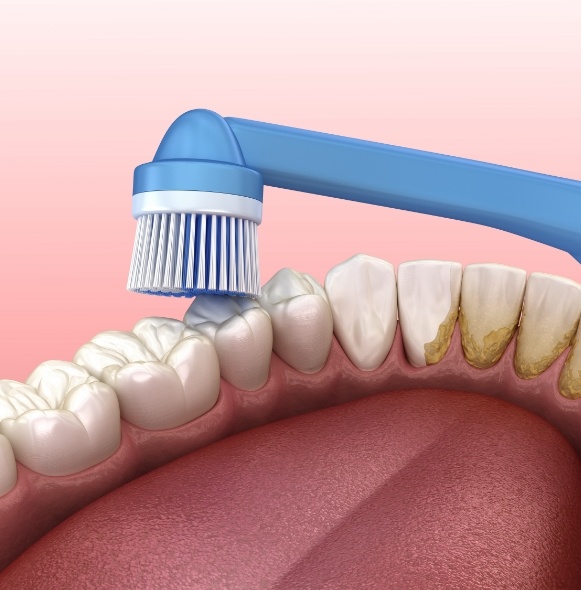 Once a crown is placed, you can care for it as you do your natural teeth. Conscientious brushing two minutes at a time, twice a day, and daily flossing will protect the base of your crown from bacterial growth. Be sure to see us at least two times each year for professional cleanings and a preventive exam, too. Even with proper care, dental crowns need to be replaced periodically to ensure it remains whole and functional.