Dental Bridges – Kittanning, PA
Bridge the Gap in Your Grin
No one wants to be missing a tooth, but thanks to modern restorative dentistry, you always have several smile solutions. When you are missing one or a few consecutive teeth but your teeth on either side of the gap are healthy, it's worth considering dental bridges in Kittanning. At Voller Dentistry, you can count on our dentists to bridge the gap in your grin to restore its appearance and balance; plus, this new addition will prevent dental drift and reduce your risk of gum disease. Contact our dental team to schedule a consultation!
What Is a Dental Bridge?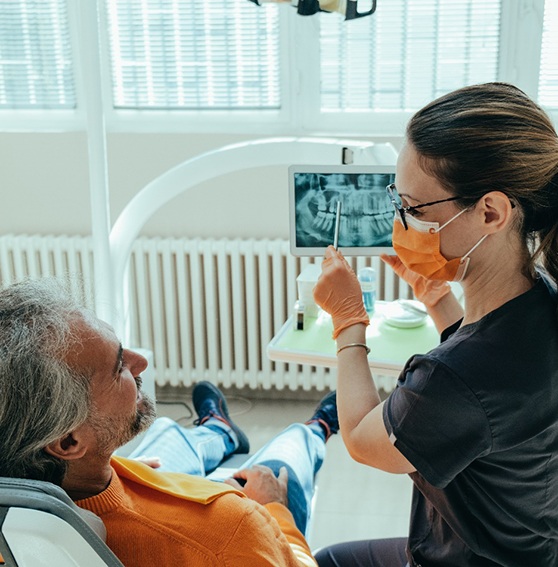 Dental bridges are designed to help patients who are missing one tooth or several teeth in a consecutive row. An alternative to partial dentures, this tried-and-true tooth-replacement solution uses dental crowns or dental implants to secure the pontics (free-standing replacement teeth) in place. Since the materials used are available in a wide range of lifelike shades, modern dental bridges fill the gap in your smile seamlessly. Plus, they are incredibly durable, ensuring your bite doesn't suffer either!
Types of Dental Bridges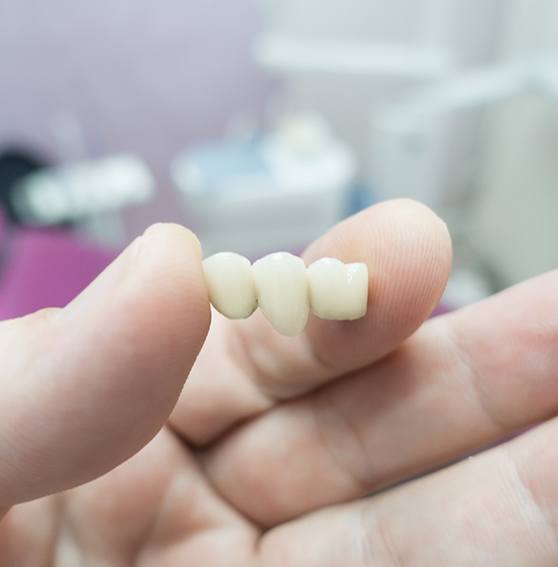 The first step to regaining your primetime grin is a consultation with our experienced dentist. Dr. Voller will conduct an oral examination, ask about your goals, and review your medical history. Based on his findings, one of the following treatment options will be recommended:
Traditional Dental Bridge
A traditional dental bridge can replace a single missing tooth or several teeth in a row. This restorative treatment requires you to have a natural, stable adjacent tooth in front of and behind the space you're wanting to fill in. Essentially, we're "bridging the gap" by making a single unit of three or more teeth.
Implant Bridge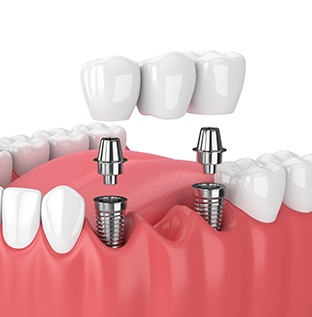 As the name implies, an implant bridge uses dental implants as opposed to crowns. The implants are placed on either side of the gap in your smile, and after they've fused with the jawbone, we'll be able to attach the dental bridge to the implants to replace two or more missing teeth. Considered the strongest and stablest system, an implant-supported bridge requires surgery to embed the implants into the jawbone. Your time invested in this option will pay off in the quality of the result!
The Benefits of Getting a Dental Bridge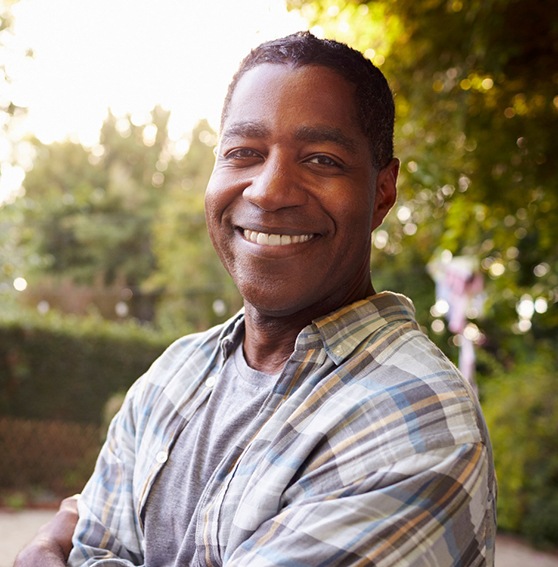 When you replace your missing teeth in Kittanning with a dental bridge, you can expect to enjoy an array of benefits, including:
Maintained alignment of your existing teeth
Improved oral health
Easy cleaning and maintenance
Jawbone preservation with implant bridges
Long-lasting results (15 years with traditional & 35+ with implant-supported)
Natural-looking smile
Dental Bridges FAQs
Tooth loss can affect more than just your appearance – it can impact your quality of life as well. Fortunately, you no longer have to live with gaps in your smile. At Voller Dentistry, we offer dental bridges to replace your missing teeth. Even though they are a trusted tooth-replacement solution, it's understandable to have some questions before committing. Below, we've answered some frequently asked questions from patients about dental bridges in Kittanning. If you don't see your question, be sure to contact our team.
Can You Take a Dental Bridge Out?
No, since dental bridges are designed to stay in your mouth for years after they've been placed. You shouldn't be able to take the restoration out by yourself – only a dental professional can do that. While you may have heard partial dentures referred to as "removable bridges," that's not accurate. One of the most notable differences between partials and bridges is that partials can be removed at any time.
How Many Teeth Can a Dental Bridge Replace?
Dental bridges can replace a single missing tooth or several in a row. As a result, they are ideal for patients who are missing 1-4 teeth. If you are unsure whether dental bridges are right for addressing your specific dental needs, then don't hesitate to schedule a personal consultation with our dentist in Kittanning. He will help you decide.
How Long Should a Dental Bridge Last?
Dental bridges typically last 5-15 years. The longevity of yours depends on a few factors like the materials used, the location of the dental bridge in your mouth, and how well you care for your smile. To elaborate, high-quality materials (we use porcelain or porcelain-fused-to-metal) will naturally last longer than cheaper alternatives that are a short-term solution at best. The location matters, as well, since dental bridges toward the back of your mouth withstand a lot more pressure from chewing. And, of course, your oral hygiene routine will impact the condition of your teeth, gums, and dental bridge.
Is Getting a Dental Bridge Painful?
Before your procedure, we'll numb your teeth with a topical anesthetic to ensure you're completely comfortable. After your teeth are prepared to support a dental bridge, they may feel slightly sensitive for the next few days. The good news is you can easily manage your discomfort by taking over-the-counter pain medication as needed. If you're receiving an implant bridge, you may experience mild soreness after your oral surgery. However, diligently following your aftercare instructions will help keep your pain to a minimum.