Restorative Dentistry – Kittanning, PA
Rebuild and Protect
Your Smile
When it comes to repairing chipped, cracked, and broken teeth, our main goal is always to strengthen and improve your smile so that it continues to look, feel, and function like it should. Your teeth are part of a delicate system involving your jaw and facial muscles, and having the correct balance is vital for restorative dentistry. It takes a certain kind of expertise and an artist's touch, and fortunately, that's exactly what you'll get at Voller Dentistry, PC. Whether you need a few fillings, orthodontics, crown and bridgework, or a complete bite rehabilitation, Dr. Voller can provide you with efficient, comfortable, and effective dental care. If your smile is in need of a little help, don't hesitate to contact our dental office, so we can help give you your smile back with restorative dentistry from our Kittanning, PA dentist.
Why Choose Voller Dentistry, PC for Restorative Dentistry?
Trusted by Kittanning Since 1981
Beautiful, Durable Dental Crowns
Early and Late Hours
Dental Crowns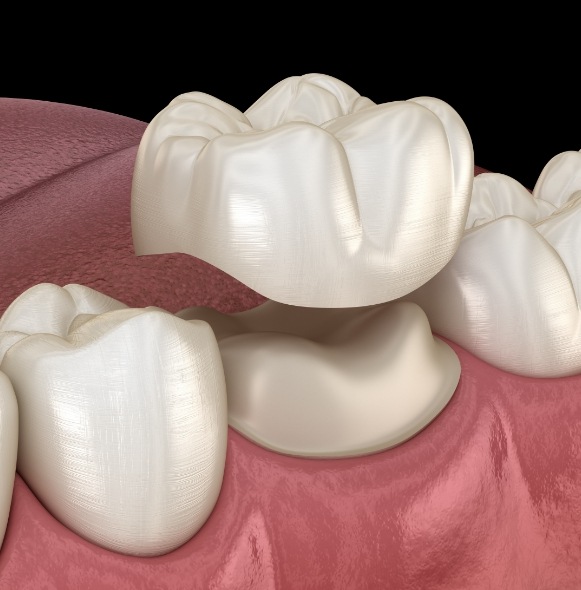 A tooth that has been damaged due to decay or injury can be repaired using a dental crown. A crown is a kind of restoration that simply fits over the top of a tooth to help restore both its appearance and functionality. Crowns can be made of metal, porcelain fused to metal, or entirely of porcelain. For a more natural look, we recommend all-porcelain crowns. They can be color-matched to perfectly blend with your smile and are just as durable and long-lasting as traditional metal crowns.
Learn More About Dental Crowns
Tooth-Colored Fillings
One of the main drawbacks of traditional metal fillings is that they don't match the color of your teeth, and can be easily seen when you talk, laugh, or yawn. Fortunately, they are no longer your only option when it comes to fixing small cavities. You can now get tooth-colored fillings, which are made of a composite resin. Our dental office no longer uses mercury-based silver fillings due to the effects mercury can have on the body and teeth. We have been a mercury-free dental office for decades.
Learn More About Tooth-Colored Fillings
Inlays & Onlays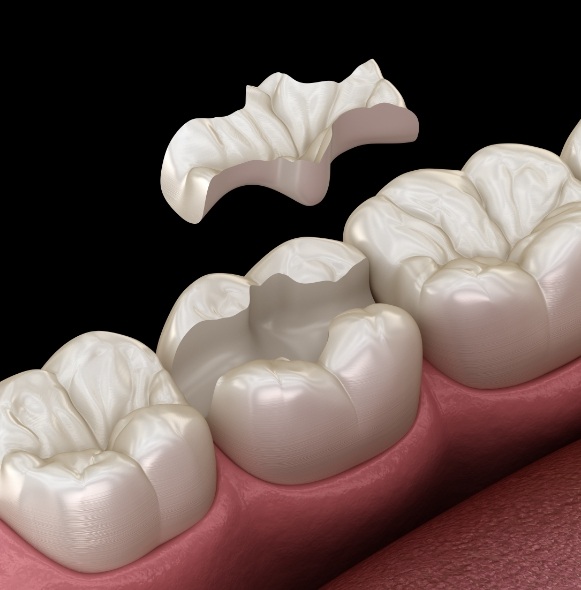 Inlays and onlays are like crowns in that they are used to fix damaged teeth, but instead of covering the entire tooth, they are only placed over specific areas. Inlays used to be the restoration of choice instead of fillings to repair small cavities. Today, we can still use inlays to restore cavities and reverse any damage that they might have caused. Onlays can be used when there's extensive damage to the cusps (biting surfaces) of the teeth. These allow Dr. Voller to restore your teeth while preserving as much healthy (and strong) enamel as possible.
Learn More About Inlays & Onlays

Full Mouth Reconstruction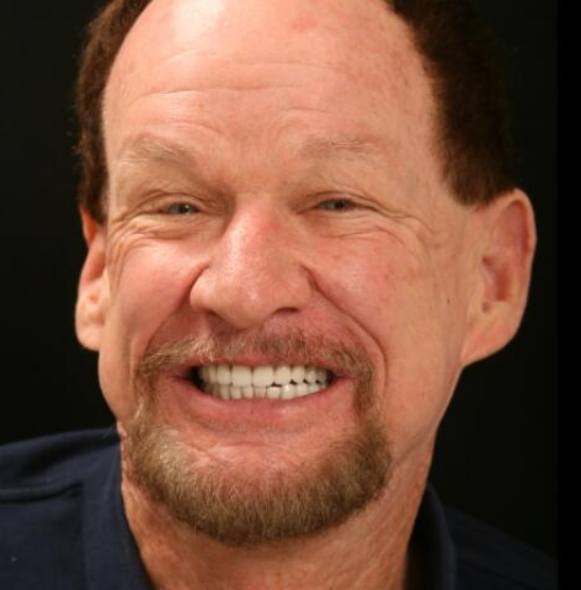 Sometimes, teeth are too damaged for a single or even two treatments to provide sufficient repair. In these cases, a full-mouth reconstruction may be the way to go. This comprehensive treatment method combines two or more restorative, general, and cosmetic dentistry to repair and enhance the form and function of your smile. Depending on your specific needs, dental implants, dental crowns, and other treatments may all be employed in a full-mouth reconstruction.