Nightguards for Bruxism – Kittanning, PA
Sleep Well While Keeping
Your Teeth Safe
If you grind your teeth at night, it's time to invest in a customized nightguard for bruxism. This thin, protective piece of plastic is created specifically for your unique dentition, and it provides important protection from the heavy impact of nighttime teeth grinding and jaw clenching. Keep reading to find out more about the damaging effects teeth grinding and clenching and the benefits of nightguards for bruxism from our Kittanning, PA dentist, Dr. Ray Voller is one of the most important investments you can make for your smile.
Why Choose Voller Dentistry, PC for Nightguards for Bruxism?
A Friendly, Knowledgeable Dentist with 40+ Years of Experience
Comfortable, High-Quality Oral Appliances
Flexible Financing Options
What Is Bruxism?
Bruxism is teeth grinding and jaw clenching that usually occurs at night. It is often caused by stress but may also occur as a result of a misaligned bite or after facial trauma. People of all ages may grind their teeth periodically during times of heightened stress or anxiety, but bruxism is most common in older adults.
You may not realize you are grinding your teeth at night, but if you have any of the symptoms of bruxism -- like a sore jaw, sensitive teeth, or weak or worn tooth enamel -- or if your partner has observed you grinding your teeth while you are asleep, you should get in touch with your dentist right away. A nightguard will provide significant protection from this damaging habit.
Why Wear a Nightguard?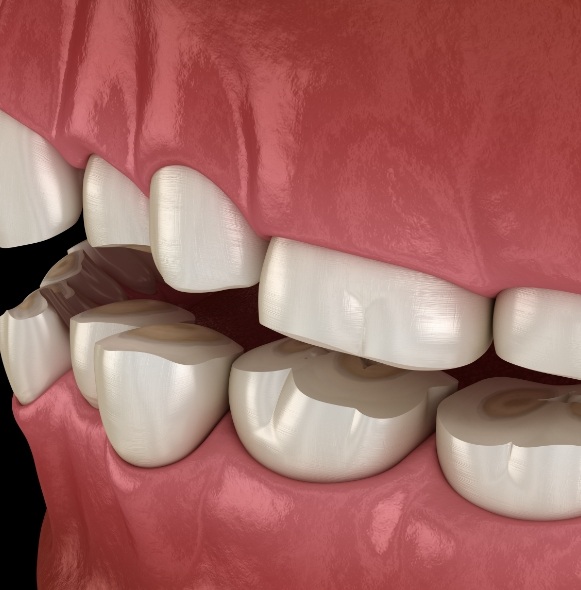 A nightguard is customized for each patient and comfortable for use. After a few nights of continued use, you probably won't even notice you are wearing it while you're falling asleep. Protecting the teeth from unconscious grinding is important, because over time, bruxism can take a real toll on your smile.
Some of the side effects of untreated teeth grinding include:
Weak or worn tooth enamel
Chipped teeth
Tooth sensitivity
Receding gums
A sore or aching jaw
Headaches or ear pain
Tingling extremities
Caring for Your Nightguard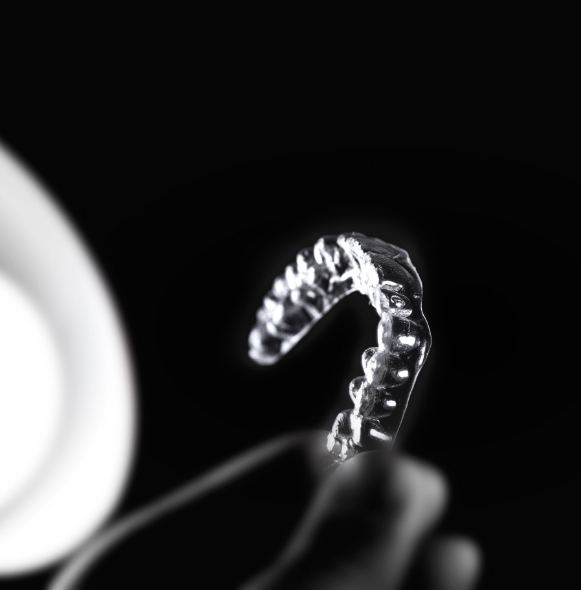 A customized nightguard for bruxism can last for 6 months or more with proper care and cleaning. Make sure you rinse it before and after each use. Use a mild hand soap to clean the plastic once a day. This will kill bacteria and keep the nightguard fresh and smelling clean. Be careful not to brush it using abrasive paste or cleanser, and never expose the nightguard to hot water to avoid warping or damaging the plastic. When not in use, store the nightguard in its special hard case. Let your dentist know if your nightguard becomes damaged -- having it replaced quickly will help to ensure your teeth do not sustain any injury from bruxism!