Dentures – Kittanning, PA
Reclaim Your Full & Beautiful Smile
Dentures in Kittanning make it possible to replace any number of teeth, meaning it doesn't matter if you just have a few gaps to fill or an entire missing arch. We can fill in that space with natural-looking teeth that will boost your confidence and allow you to eat and speak normally again. Have you already lost an extensive number of teeth? Are you expecting to have all of your teeth removed in the future? Call Voller Dentistry, PC to schedule an appointment to discuss the possibility of getting dentures from our Kittanning, PA dentist that are made just for you.
Why Choose Voller Dentistry, PC for Dentures?
Implant Dentures Available
100% Custom-Made Prosthetics
Dentist with 40+ Years of Experience
Who is a Good Candidate for Dentures?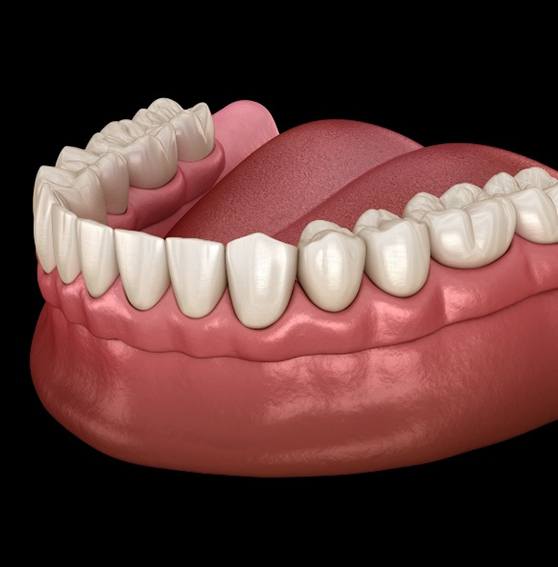 To be a good candidate for dentures, it's important that you undergo a complete oral examination by your dentist in Kittanning. Dr. Voller will evaluate the health of your smile and determine not only the type of denture you will need but also if you require any preliminary treatments, such as bone grafting, periodontal therapy, or tooth extraction.
Should you need any of the above-mentioned services, you can expect our team to keep you safe and comfortable throughout the process, ultimately, improving the health and status of your smile.
What Are the Different Types of Dentures?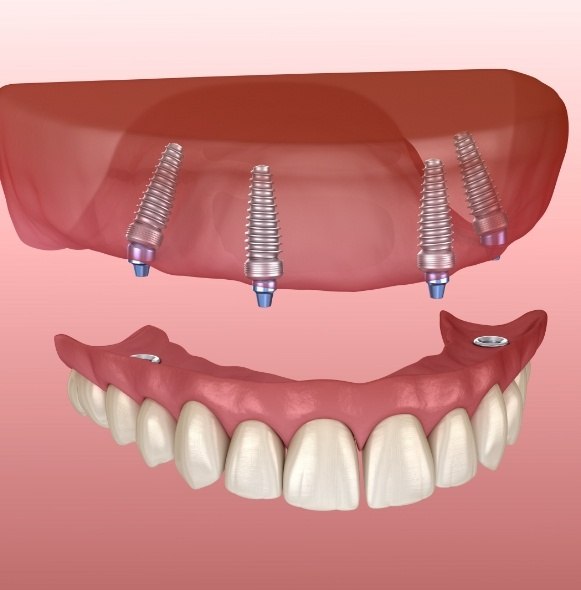 When discussing your options with Dr. Voller, you can expect him to go over the different types of dentures with you so that you're aware of which one you'll be receiving:
Partial Dentures
A partial denture can help replace multiple missing teeth throughout your mouth. It consists of prosthetic teeth attached to a gum-colored base and fits with your remaining teeth like a puzzle piece. It is typically held in place using clasps and can be easily removed for cleaning.
Full Dentures
For a person missing an entire row of teeth, a full denture can give them their smile back. In this case, the denture would sit directly on the gums.
Implant Dentures
Dental implants are small titanium posts anchored into the jawbone. If you prefer a secure full or partial denture, you should consider implant-supported dentures. In a brief surgery, an implant dentist can secure a few dental implant posts to hold your dentures in place. With implant-supported dentures, you won't have to worry about slippage, and your prosthetic will feel safe and sound.
Benefits of Dentures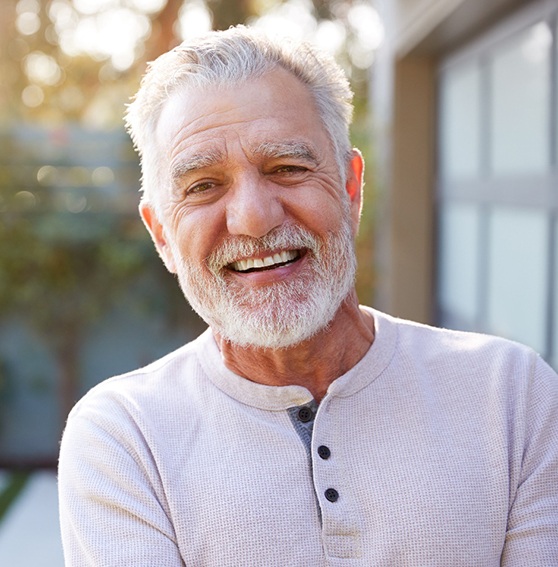 There are immense benefits that come with dentures. These time-tested prosthetics are known to build smiles with a more natural look and stable foundation, but that's not the only positive aspect of this treatment. Other great benefits include:
The ability to appreciate a full, complete appearance that helps you to look years younger
The ability to bite down and chew on foods that were once impossible to ingest
Prosthetics that can last up to a decade with regular care and maintenance or 30+ years with implant dentures
Greater jawbone stimulation that can be achieved with implant dentures
Understanding the Cost of Dentures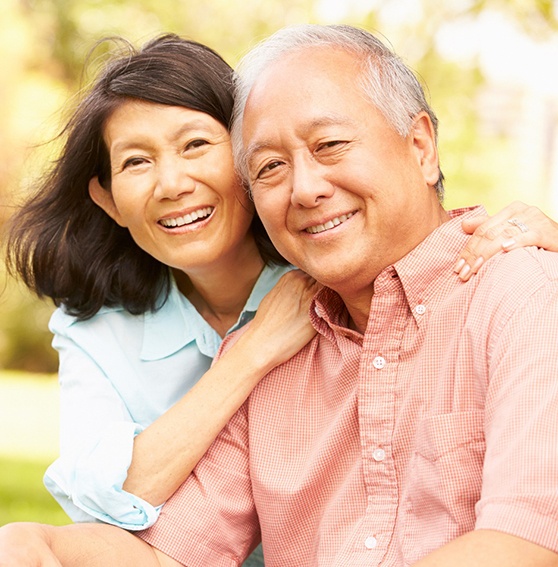 Receiving prosthetics to replace your missing teeth takes time and money. While many people don't mind the time, it's often the money that keeps them from pursuing lifelong treatment. What exactly is the cost of dentures in Kittanning? The only way to find out is to schedule a consultation with Dr. Voller. From the type of denture you need to the complexity of how it will be created, various factors are considered when drafting your cost estimate.
Factors That Affect the Cost of Dentures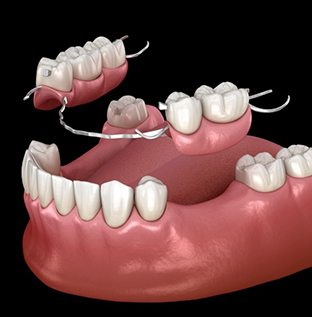 Your denture dentist in Kittanning will meet with you during your consultation to go over your oral and overall health as well as the density of your jawbone. After compiling his findings, you can expect him to factor in these variables to formulate the cost:
How many teeth you are missing and if a partial, full, or implant denture is necessary.
Do you need preliminary treatments to better prepare your mouth for dentures (i.e., bone grafting, periodontal therapy, tooth extraction)?
The materials lab technicians will use to craft your dentures (i.e., acrylic or porcelain).
While there are dentists who offer cheaper materials and solutions, you run the risk of receiving a cheaply made prosthetic that will not hold up to daily wear and tear. This is why Dr. Voller will explain his reasoning for using higher-quality materials and why it's a more worthwhile investment.
Are Implant Dentures More Expensive?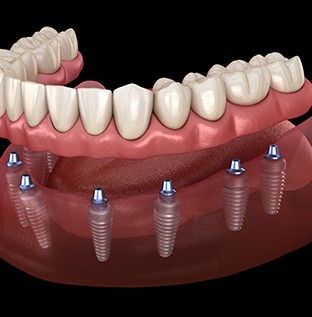 Implant dentures are considered the gold standard, which means they can do what no one other tooth replacement can – restore the full root-to-crown structure. As a result, they are more expensive because they must be surgically implanted into the jawbone. However, the investment made is worth it because of the stability, functionality, and longevity patients receive. Instead of requiring an adjustment or replacement every 10 years or so, you can move forward with a smile that can last between 30 years or even a lifetime.
Does Dental Insurance Cover Dentures?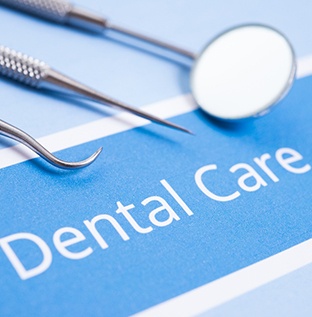 Dentures in Kittanning are typically covered by dental insurance. Each plan is different, so you'll need to review your policy before making a formal decision. However, our team is here to help you navigate your plan so that you pay the least out of pocket. If your policy is like most others, there's a possibility that your insurer will cover up to 50% of the total cost, but you must have met your deductible and there must be plenty of funds left in your annual maximum.
Other Options for Making Dentures Affordable
Dr. Voller understands that prosthetics can be costly and not everyone has dental insurance. To assist in helping those who are uninsured or need additional assistance to keep from paying high out-of-pocket costs, he is pleased to offer:
The Voller Value Plan – This only requires one, low annual enrollment fee, and you receive access to routine checkups and cleanings for the year as well as 20% off on various restorative and cosmetic services.
Flexible Financing – Through CareCredit, you can apply for a plan that is of low or no interest, allowing you to easily break up the cost of your care and better manage your budget. Instead of paying the entirety up front, you can pay it off in monthly installments.
Dentures FAQs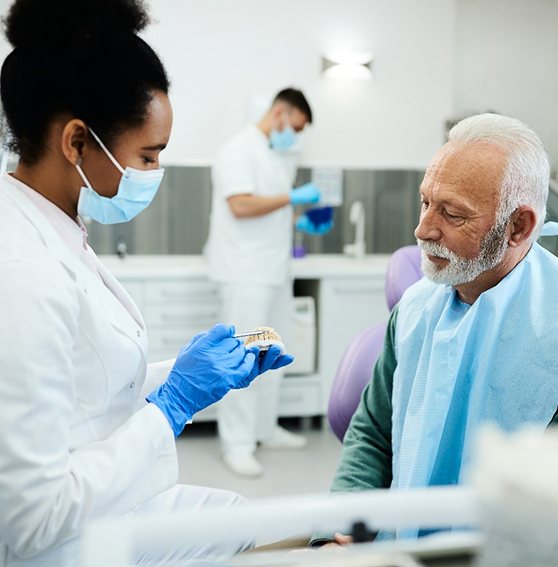 If you are preparing for life with dentures in Kittanning, you're making an excellent choice. Not only will you enjoy greater functionality, but you'll also feel more confident when surrounded by your peers. But before the process of receiving your new teeth begins, we encourage our patients to create a list of questions and bring them to their appointment. This allows us to offer clear and concise answers as well as eliminate any uncertainty you might have regarding your new and improved smile. To help you get started, we've compiled the answers below to some of the most common questions asked by our patients. Feel free to review and contact us when you're ready to schedule an appointment.
How long will you have to wait to get dentures after your teeth are pulled?
If you must have any teeth pulled before receiving customized dentures, it's typical to have to wait anywhere from 6-8 weeks. Depending on the type of denture you receive, this timeframe can be shorter or longer. What is important is that your mouth heals thoroughly before moving forward with denture placement. Not only do your gums need to heal from surgery, but they must be ready for dentures to fit properly.
If receiving immediate (same-day dentures), it is possible you can have these placed the same day as your extraction, allowing you to eat and speak immediately following your surgery. The downside to this is that your dentist will not have the opportunity to preview the fit or check the shape of the underlying bone to ensure it will not change as the mouth heals (as it likely does).
If implant dentures are what you're preparing for, you'll need to wait 4-6 months to allow the implants to fuse with the bone before receiving your customized denture.
Can I sleep with my dentures?
Although you can, you shouldn't. Dentists recommend that you remove your denture before going to bed for three reasons:
Your gums need to recover and receive valuable nutrients throughout the night
Bacteria can develop underneath the denture, increasing the risk of pneumonia when sleeping in them
Wearing dentures at night restricts gum circulation, which can cause irritation and ridge resorption
It's always best to take them out before going to bed and allow them to soak overnight.
Will it hurt to get dentures?
If you undergo a tooth extraction, you'll likely experience some soreness and discomfort following oral surgery; however, once you begin taking your pain medication, this should dissipate within 3-5 days. Once your dentures are in place, though, don't be surprised if some soreness returns, as your soft oral tissues must adjust to this new fixture inside your mouth.
The adjustment phase will differ between patients, and it can sometimes take months before a person feels "normal" with their dentures in. You may also notice if you switch your dentures or have them adjusted, there may be some soreness.
If the pain does not dissipate after a few days, you should plan to call your denture dentist in Kittanning right away. It may be that your dentures do not fit properly or there is a more serious issue that must be addressed.
What can't you eat with dentures?
Although you do have greater bite force with dentures as opposed to having no teeth, there are some foods you should stay away from, such as:
Sticky foods like peanut butter and gummy candies, as these can pull your dentures out of your mouth. Also, these food particles can become trapped underneath your dentures, increasing your risk of gum disease.
Smaller foods like kernels, sesame seeds, and shelled nuts, as they can become trapped beneath your dentures.
Hard foods like corn on the cob, apples, carrots, or nuts, as they can damage your dentures.
Tough meat (i.e., steak) because of the difficulty that can come with chewing these types of food.