Smile Makeover – Kittanning, PA
Give Your Grin a Full Makeover
Sometimes, a patient's smile can have severe cosmetic flaws. Their teeth may suffer not only from stains but also chips, cracks, misalignments, or more. In such cases, you might think there's nothing you can do. The truth, though, is that a great option is still available: a smile makeover here in Kittanning! Dr. Voller and his dental team can use this treatment to change your grin drastically. If you'd like to learn more, just keep reading or see us for a visit.
How Does a Smile Makeover Work?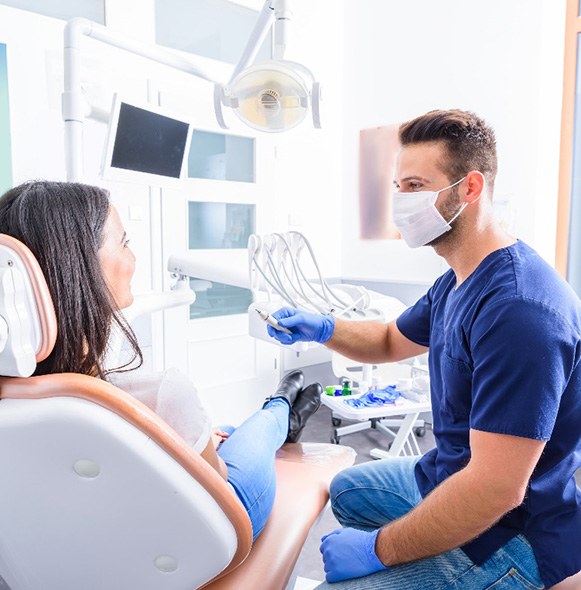 Before anything else, a smile makeover starts with an initial consultation. This appointment lets Dr. Voller learn your smile goals, oral health, medical history, etc. He'll then use these factors to determine how best to move forward.
In terms of care, a smile makeover blends two or more cosmetic services into one treatment. Consequently, Dr. Voller will end the consult by asking which procedures you'd like to include. Those available for inclusion are:
Porcelain Veneers – Shells that dentists place on the fronts of teeth. They're versatile and hide flaws like chips, stains, cracks, etc.
Metal-Free Restorations – Ceramic, non-metallic fillings and crowns for teeth. They match your tooth enamel and thus blend seamlessly with the rest of your smile.
Direct Bonding – A procedure using tooth-colored resin to cover minor smile flaws. It's cheap and only takes a single visit, though its results aren't long-lasting.
Teeth Whitening – Per its name, this option whitens enamel quickly for only a moderate cost. It removes tooth stains with a special bleaching gel.
The Benefits of Getting a Smile Makeover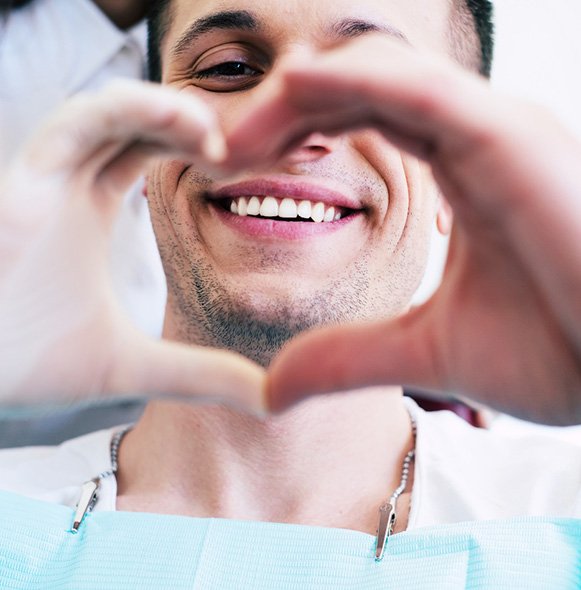 Patients can expect a whole host of benefits from a smile makeover. The most common of these are:
A Youthful, Vibrant Face – By making your smile brighter and more symmetrical, a makeover can help your face look young and energized.
Greater Confidence – A more beautiful grin will boost self-confidence and body image. You'll then feel less anxious when interacting with friends and family.
Streamlined Care – Remember, a smile makeover combines several procedures into one treatment. As such, it streamlines your care and saves you time.
Long-Lasting Effects – Depending on which procedures it includes, a smile makeover's results can last ten years or more.
Understanding the Cost of a Smile Makeover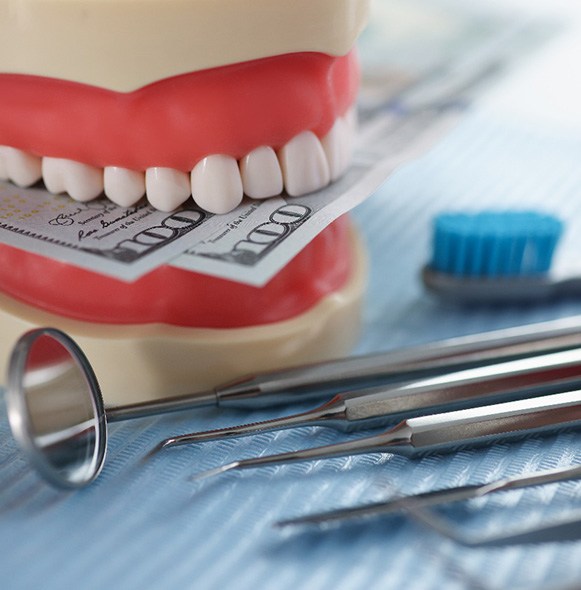 You may fear that a smile makeover exceeds your budget. After all, it combines multiple cosmetic procedures. One could thus assume that its price is quite high.
In reality, the cost of a smile makeover varies by patient. You'll need to consult Dr. Voller for a precise treatment estimate. Still, you can trust our office to walk you through the makeover's pricing factors. (That way, you won't be surprised by the final bill.) We'll also explain our various payment options, which can make your care more affordable. The result would be a beautiful, budget-friendly dream smile!