Porcelain Veneers – Kittanning, PA
One Treatment,
Multiple Improvements
If you find yourself envying the perfect teeth that you always see in movies or on TV, you may be wondering how you can have your own picture-perfect smile. The answer could be a lot simpler than you think. Many celebrities have dental veneers to mask the various chips, cracks, and stains that might have appeared on their teeth over the years. Thanks to veneers, even patients plagued by various imperfections can enjoy a star-worthy smile. If you have been thinking of having a smile makeover done, contact us today to schedule a consultation with Dr. Voller and learn more about the difference that porcelan veneers from our Kittanning, PA cosmetic dentist can make.
Why Choose Voller Dentistry, PC for Porcelain Veneers?
Emphasis on Long-Lasting Results
Dentist with 40+ Years of Experience
High Quality, Stain-Resistant Porcelain
What are Porcelain Veneers?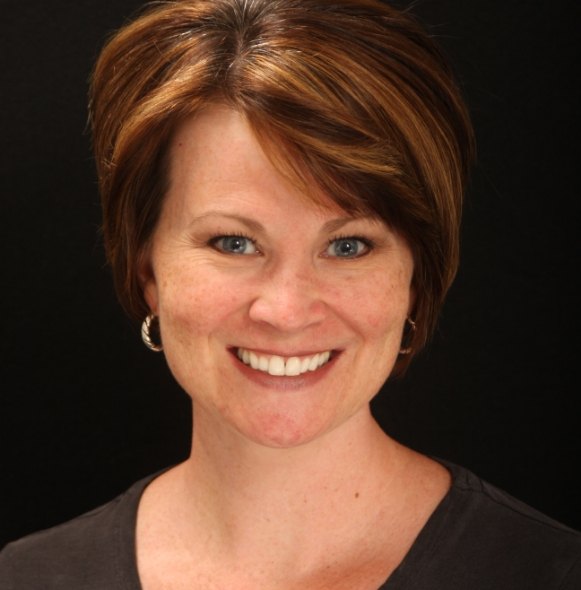 A veneer is a thin sheath of porcelain that is made to cover the front of the teeth. Each veneer is very thin – typically less than half a millimeter in thickness, about the same as a contact lens. A very small amount of enamel will need to be removed to make room for a veneer. Once in place, the veneer will hide a wide range of cosmetic flaws, including:
Stains from tetracycline or other forms of discoloration that might not respond to a whitening treatment.
Teeth that are visibly worn down.
Chips or cracks that don't affect overall oral health.
Certain cases of misalignment.
Irregularly shaped teeth
Small gaps between the teeth.
The Procedure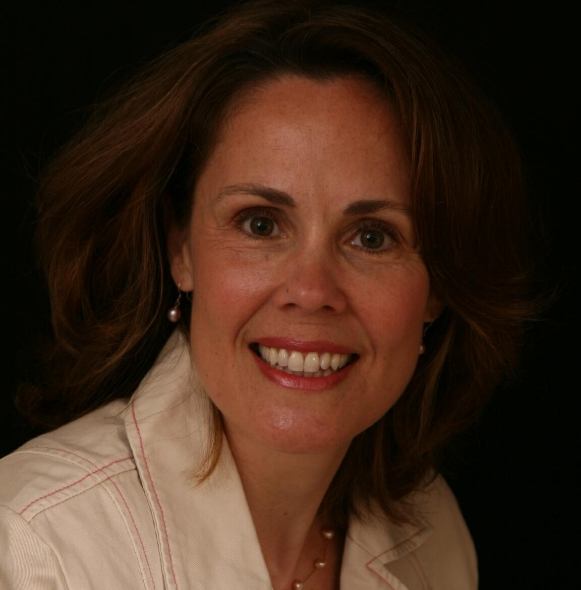 Like all dental treatments, the first step to getting porcelain veneers is to have a consultation with Dr. Voller. This is crucial because it allows you to tell Dr. Voller exactly what you want your smile to look like. After a short oral exam, he will use digital imaging software to show you how your smile will look with veneers. He can make any adjustments you want at this time, and you can be confident that you'll be getting exactly what you want.
At your second visit, Dr. Voller will prepare your teeth by removing a small portion of your natural enamel to create room for the veneers. He'll then take an impression of your teeth and send it to his trusted laboratory ceramist. He'll apply temporary veneers to wear at this time, giving you a chance to try out your new smile. If the fit or look isn't what you want, he can easily adjust them.
When you return for your final appointment, Dr. Voller will securely place the veneers using a composite resin. He'll check to make sure your teeth are coming together correctly and after that, you're done! Your new smile is ready for the world.
Benefits of Porcelain Veneers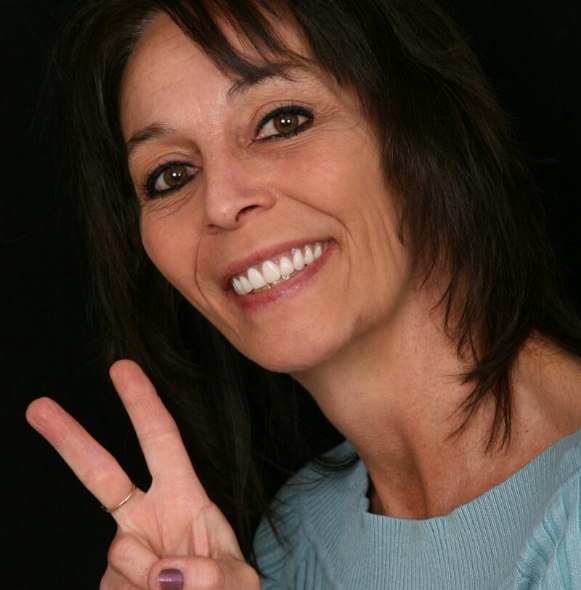 Making veneers out of porcelain improves their durability. They generally last around 10 years, although some can stay in the mouth for as many as 20. The material also closely resembles natural enamel in both color and light-reflecting capabilities. Also, because porcelain is less porous than enamel, it can resist stains much better so that you can maintain your new and improved smile more easily.
Understanding the Cost of Veneers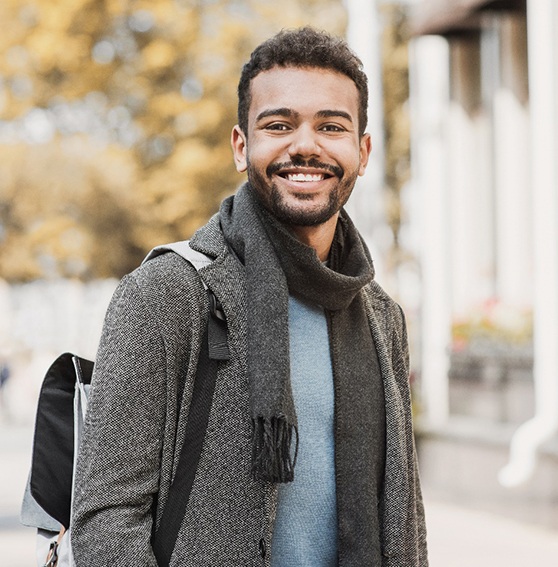 When considering the price of veneers, it's important to remember that the cost of a cosmetic dental procedure tends to reflect the quality. Veneers in particular are often well worth the investment and can give your confidence a significant boost. However, it's important to make sure that you've chosen the right treatment for your specific smile needs. Here are some of the financial facts you need to consider before moving forward with getting veneers. Remember that you can call us if there's anything you want to know more about.
Cost vs. Cosmetic Dentistry: What's Right for Me?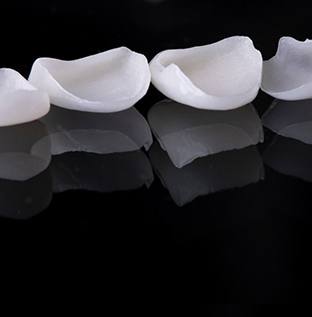 When comparing cosmetic procedures, you need to think about the costs involved as well as the kind of changes that each treatment can help you make. Here's a brief overview of some of the services that our practice has to offer:
Teeth Whitening: This cosmetic procedure typically has a mid-level price, and it can be a quick solution for discolored or stained enamel. However, it can only be used to improve the color of your smile; other procedures are needed if you want to correct the position or shape of any teeth.
Direct Bonding: The direct bonding procedure involves covering minor flaws on your teeth with composite resin. It's one of the cheapest and quickest cosmetic options available, but the tradeoff is that it doesn't last as long as other treatments and will need to be redone every few years.
Metal-Free Restorations: A metal-free crown can be used to completely cover the tops of your damaged teeth, thus hiding a number of imperfections. Metal-free crowns last longer than direct bonding, but they also tend to carry a higher cost.
Gum Recontouring: A gum recontouring procedure can be a highly cost-effective solution for a gummy smile, and you'll enjoy the results for the rest of your life. That said, it's only a viable option for specific kinds of cosmetic issues.
Veneers: Veneers are made out of high-quality materials, and as such, they tend to be more costly than certain other procedures like teeth whitening. At the same time, they are also highly versatile and allow you to transform every aspect of your smile with a single procedure.
How to Make Veneers Affordable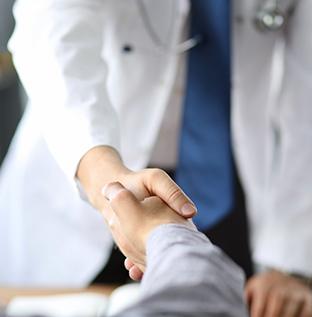 You normally can't expect dental insurance to cover veneers. That's because your insurance policy is only meant to help pay for dental services that are considered "medically necessary." Every plan is different, though, so it may be worth double-checking your benefits.
That said, insurance isn't the only way to save on dental care. You can sign up for our Voller Value Plan, which lets you enjoy discounts on various restorative and cosmetic dental services. And if you'd like to break up the cost of your care into smaller, easier-to-pay installments, we can help you sign up for a financing plan with CareCredit. One of our team members will be happy to discuss your financial options with you in more detail during your initial consultation.
Veneers FAQs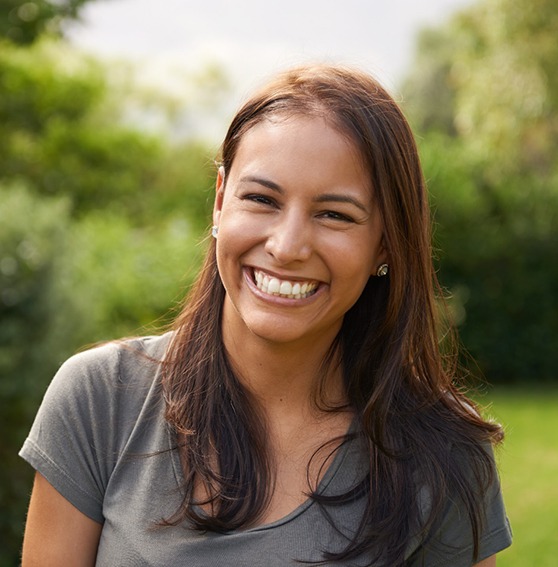 Before you start the process of completely transforming your smile with veneers, you'll have a chance to ask Dr. Voller and the rest of our team any questions you might have. After all, you should feel like you're fully informed before you commit to any kind of dental treatment! Below, you'll find the answers to a few of the questions that we hear particularly often from our patients when it comes to veneers; feel free to contact us at any time if there's something else you'd like to know.
Are Veneers Permanent?
Technically, veneers are not considered permanent since they have a finite lifespan and will most likely need to be replaced in about 10 years. That said, the treatment is considered to be irreversible because the natural teeth need to be altered so that the veneers fit properly. Since altered teeth will not regain their original shape, they will always need to be covered by crowns or veneers. For that reason, once your current veneers wear out, we can place a new restoration so that you can continue to enjoy your improved smile.
Is There Anything I Can't Eat with Veneers?
It takes a while for permanent veneers to be made, so you'll wear temporary ones until then. During this time, you should avoid hard foods such as raw carrots or peppermints, as they could break your temporary veneers. Also, avoid sticky foods that could pull your restorations off your teeth as well as darkly pigmented foods and beverages that might leave stains.
You won't have to worry about these restrictions once you get your permanent veneers, as they are much more durable and stain-resistant than the temporary ones. That said, you'll still want to limit your exposure to hard and crunchy foods as much as possible to ensure that your veneers last as long as they can.
Do Veneers Give You a Lisp?
Veneers will slightly change the shape of your teeth, and as such your tongue will have to learn to account for them while you're speaking. You may have slight trouble pronouncing certain words at first, which can result in a lisp. For most people, this occurs when they try to pronounce the "s" and "v" sounds. You can practice speaking to speed up the adjustment process, but rest assured that your lisp will eventually go away on its own.
Do Veneers Feel Like Real Teeth?
Some patients say that their veneers feel so natural inside their mouths that they don't even notice them when speaking or eating. This level of comfort is thanks to the way each veneer is customized to fit perfectly on the teeth they're restoring. Since a small amount of enamel is taken off the teeth in question, the veneer will fit snugly without protruding. Also, the material used to make the veneer is very smooth and won't irritate the inside of your mouth.