Traditional Orthodontics – Kittanning, PA
Braces That You
Can Count On
There are various options for orthodontic treatment nowadays, but sometimes the time-tested methods still work best. Here at Voller Dentistry, PC, Dr. Voller can provide you and your children with sturdy, reliable metal braces that can be used to fix misaligned bites and improperly spaced teeth. After all, a straighter smile is also a far healthier one! If you're interested in braces or want to learn more about your options for traditional orthodontics in Kittanning, PA, call us today to set up an appointment.
Why Choose Voller Dentistry, PC for Traditional Orthodontics?
Focused on Creating Long-Lasting Results
Custom Treatment Plans for Each Patient
Orthodontic Training from the United States Dental Institute
How Do Traditional Braces Work?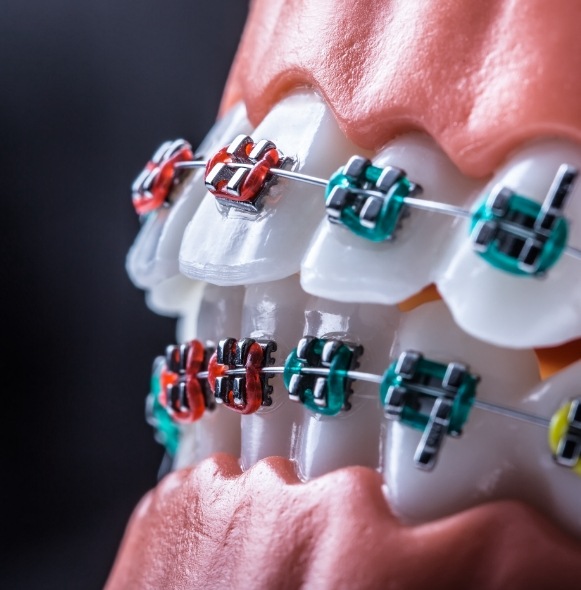 Since the teeth are attached to the bone via ligaments, they are capable of movement. Braces take advantage of this by constantly applying a small amount of pressure to gradually push the teeth to a new position via brackets and wires attached to the teeth. We'll need to tighten your braces every few weeks or so to make sure the teeth keep moving towards where they should be. Depending on the changes that have to be made, some additional attachments and accessories may be placed on your braces. We can give you a timeline for how long you'll need to wear traditional braces at your orthodontic consultation.
What Orthodontic Issues Can Braces Fix?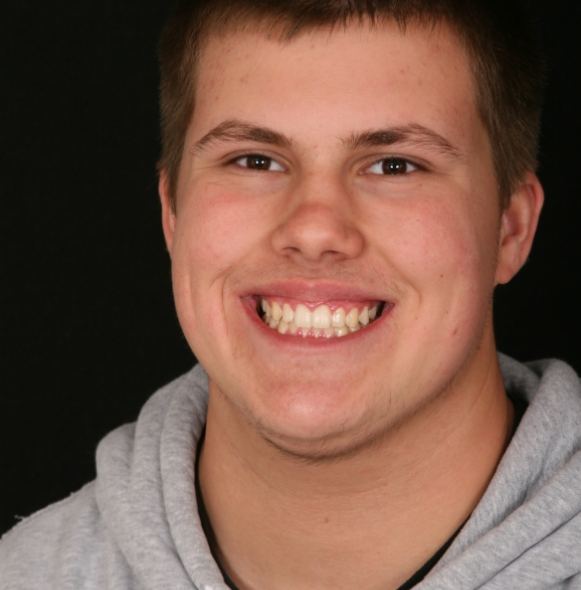 Braces can be used to make a wide variety of corrections. They can be used to fix small orthodontic issues as well as more extensive ones; compared to other orthodontic options, they're far more reliable when it comes to complex cases. To determine whether braces are right for you, we'll first need to examine your smile and consider the overall state of your oral health. Below are some of the most common reasons for adults and children alike to wear braces.
Bite Misalignment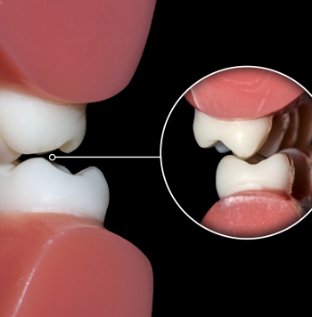 Bite misalignment can mean many different things. It might mean an overbite where the upper jaw juts out too far in front of the lower jaw, an underbite where the upper jaw is too far back, a crossbite where the top teeth fit behind the lower teeth, or an open bite where either the front or back teeth don't meet when you close your mouth. Braces can be used to correct all of these problems.
Crowded & Crooked Teeth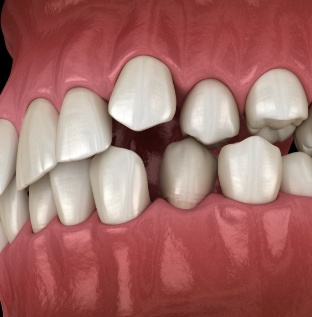 When the teeth are too crowded together, they can get in the way of brushing and flossing, and they are often more prone to breaking. With braces, we can straighten the teeth and ensure that they line up properly.
Gapped Teeth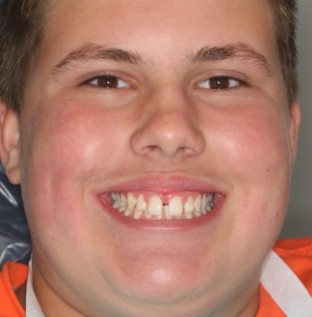 Having teeth too close together is a problem, but so is having them spread too far apart. Food particles tend to get trapped in gaps between the teeth, which can lead to cavities and gum disease. To protect your smile, braces can be used to close the gaps.
Caring for Your Braces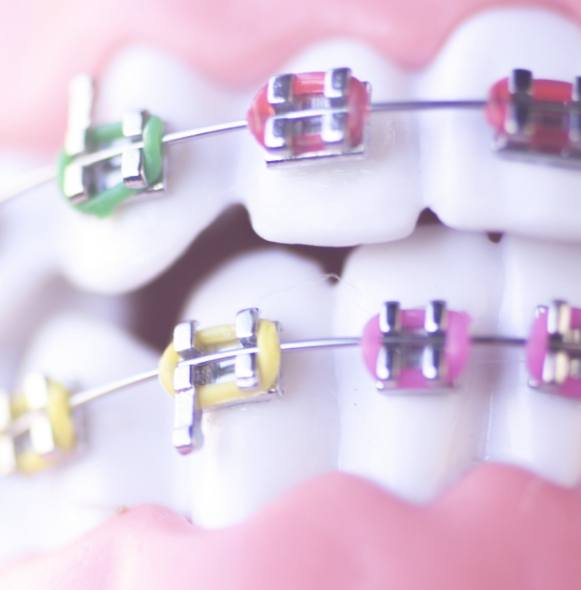 You'll be given instructions for brushing and flossing with braces. The key is to hold the brush at a 45-degree angle to clean around the wires and brackets. You can look for flossing products that are designed to be used with braces. During your orthodontic treatment, you need to avoid hard foods that might break your brackets and wires as well as sticky foods that might pull them off the teeth. We can give you further advice for taking care of your braces during your regular adjustments.