Dental Implant-Supported Dentures – Kittanning, PA
Stronger, Slip-Proof
Dentures
Traditional dentures only replace the visible part of the teeth, and while they do allow you to eat a variety of foods and speak clearly again, the lack of roots does tend to leave a lot to be desired. Dr. Voller wants you to receive the best possible replacement for your missing teeth, which is why he will recommend implant dentures for extensive cases of tooth loss. Whether you currently need to restore an entire row of teeth or would like to upgrade from traditional dentures to dental implant-supported dentures in Kittanning, PA, we invite you to call Voller Dentistry, PC today for a consultation.
Why Choose Voller Dentistry, PC for Dental Implant-Supported Dentures?
Decades of Experience Restoring Dental Implants
Long-Lasting, Lifelike Dentures
Friendly, Knowledgeable Dentist
What are Dental Implant-Retained Dentures?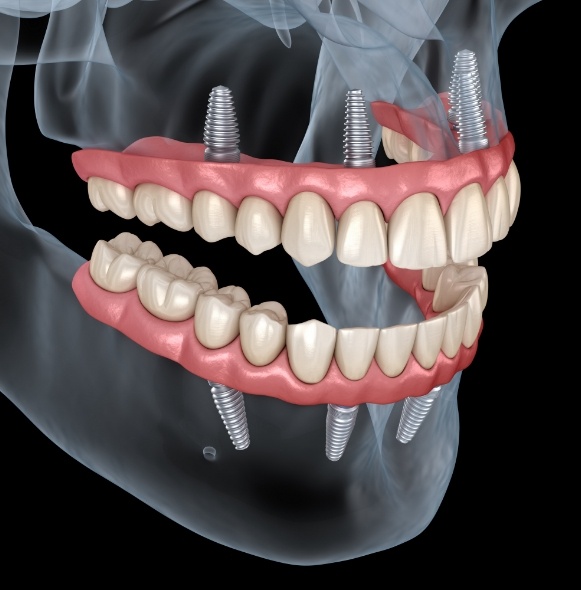 An implant denture is a prosthetic that rests on multiple implant posts instead of your gums. The number of posts needed may vary, though it's usually in the range of 3 to 6. With dental implants holding them in place, your dentures will look, feel, and function similarly to your lost natural teeth. Both partial dentures and full dentures can be attached to dental implants. You can choose between fixed implant dentures and removable implant dentures based on your own preferences or your oral health needs.
Fixed/Permanent Dental Implant-Implant Dentures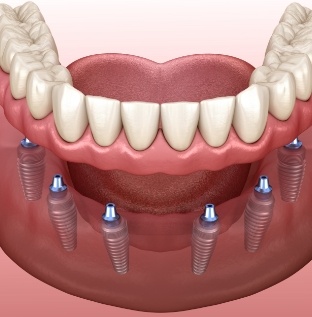 This type of denture will always stay on the implant posts. Only your implant dentist in Kittanning will be able to remove them. Many patients prefer the convenience of fixed implant dentures since they can be brushed and flossed as if they were real teeth. You need a certain level of jawbone density to be a candidate for fixed implant dentures.
Removable Dental Implant-Retained Dentures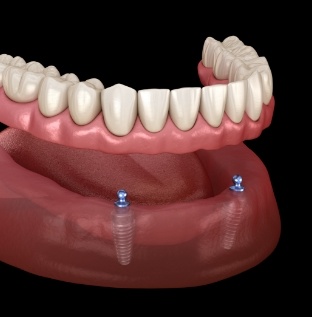 The dentures will be held in place with clips (bar-retained) or ball sockets (ball-retained). This way, you can take them out to clean them. Because removable dentures typically require fewer implant posts, they may be a more viable option for patients who have reduced jawbone density.
The Dental Implant-Retained Denture Procedure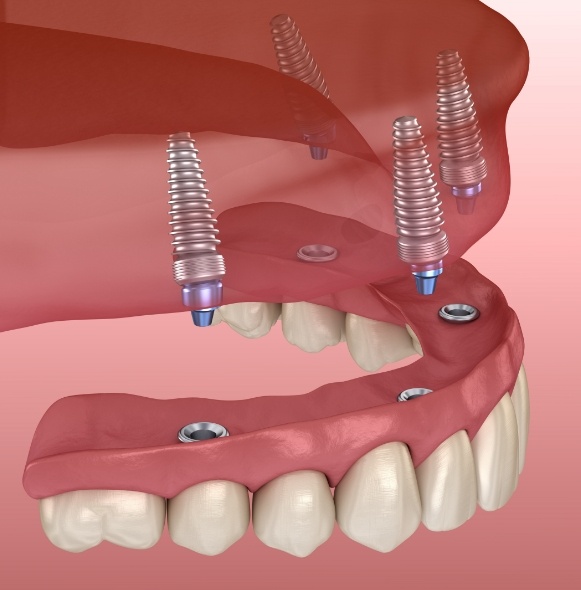 There are many different phases that you'll have to complete to have implant dentures placed. First, bone grafts, tooth extractions, periodontal therapy, and other treatments may have to be performed to ensure that your mouth is ready to accept and support the implant posts. A trusted oral surgeon will handle the surgical placement of the implants; you'll need to wait several months for the posts to fuse with the bone and gum tissue. Once healing is complete, Dr. Voller can design the final denture for you based on impressions of your mouth. We will schedule an appointment to place the final denture once we receive it from our dental lab.
Am I a Candidate for Dental Implant-Retained Dentures?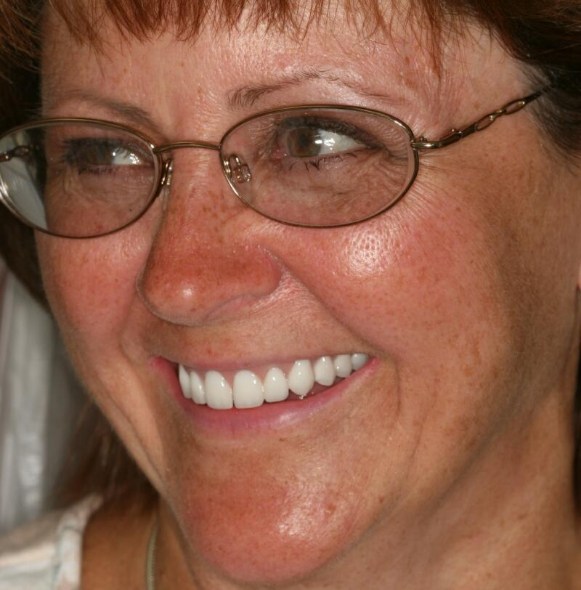 Almost anyone can get implant dentures with the right preliminary treatments and the help of a skilled oral surgeon. You may be a candidate if:
You're healthy enough to undergo minor surgical treatments.
You have a strong jawbone and healthy gum tissue.
You are willing and able to commit to the dental implant process.
You can maintain good oral health after receiving your implants.
Benefits of Combining Dentures & Dental Implants
It's easier to keep implant dentures clean and well-maintained.
The implant posts will actively stimulate the jaw to prevent long-term bone loss.
Your dentures will not slip at inopportune moments, so you can always speak or chew with confidence.
The implants will increase your bite force and chewing power so that you can eat tougher foods more easily.
Implant dentures can enjoy a lifespan of 30 years or more with regular care and maintenance.