Emergency Dentistry – Kittanning, PA
Quick Care for
Urgent Situations
Dental emergencies are often sudden, scary, and overwhelming, which leaves many patients unprepared when one occurs. It's essential that you know what to do and who to turn to in the midst of these situations so you can act quickly and save your smile. When it comes to facing a dental emergency, call us to get the fast relief you need. This will allow Dr. Voller to make an appointment to see you as soon as possible, as well as let us walk you through essential first aid. If you find yourself or a loved one with a broken or painful tooth, be sure to call us immediately, and we'll be able to take care of you with emergency dentistry in Kittanning, PA.
Why Choose Voller Dentistry, PC for Emergency Dentistry?
Same-Day Emergency Appointments
Adults and Children Welcome
Multiple Sedation Options
How We Treat Dental Emergencies

Time is of the essence in a dental emergency, so it's important that you know what to do. Your first step should be to give Voller Dentistry, PC a call. From there, this is typically how you can expect us to treat your dental emergency:
We'll schedule your same-day emergency appointment: We'll see you as soon as possible for your dental emergency. In the meantime, we'll give you personalized first aid instructions to use until you can reach us.
Your emergency exam with Dr. Voller: As soon as you arrive for your appointment, Dr. Voller will perform your emergency exam. This includes getting you out of immediate pain and inspecting your smile to determine the extent and source of the problem.
We'll work with you to make a treatment plan: Dr. Voller will review his findings with you and fully explain all your treatment options, including which ones he recommends for your unique situation. You'll never be pressured into agreeing to a treatment and you'll always know the details and cost before beginning.
Get the expert care you need right away: We will begin repairing your smile and preserving your teeth as soon as you've chosen a treatment plan. If you are feeling particularly nervous or uncomfortable, we may recommend nitrous oxide sedation to help you feel more at ease. Before you know it, you'll be enjoying a happy, healthy, and pain-free smile once again.
The Most Common Dental Emergencies
Many different situations qualify as a dental emergency, but not all of them are as obvious as a broken or knocked-out tooth. Below, you'll see a list of the most common dental emergencies that we treat, including how urgently they need care, what you should do to manage your symptoms, and how we are likely to address the problem. If you experience any of the following, don't hesitate to get in touch with us immediately.
Toothaches
Chipped Tooth
Cracked Tooth
Sensitivity to Hot & Cold
Knocked-Out Tooth
Lost Filling or Crown
Broken Denture
Loose Tooth
Gums, Lips, or Tongue Injury
Jaw Pain or Clenching
Something Stuck Between Teeth
The Cost of Dental Emergencies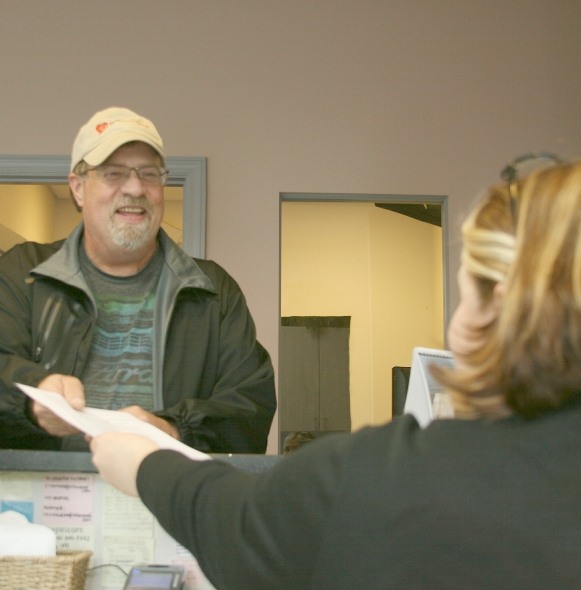 The cost of your emergency dental care will depend entirely on which treatment you need. For example, treating a horrible toothache with a filling or prescription will be less expensive than removing a fractured tooth and replacing it with an implant or bridge. That's why we won't be able to give you an estimated cost of your emergency care until you see us for an examination. However, you can rest assured that emergency dental care is much more affordable than emergency medical care! Plus, we offer numerous ways to help make your treatment as affordable as possible, including dental insurance, flexible financing, and our own in-house membership plan.
Preventing Dental Emergencies
While some accidents and injuries are unavoidable, many dental emergencies can be avoided. In fact, recent research suggests that the majority of dental emergencies can be prevented with a few simple precautions and healthy habits. At Voller Dentistry, PC, our goal is always to stop oral health problems before they even start, which is why we encourage our patients to come get their routine dental checkups twice a year. Additionally, we'll be happy to model the best flossing and brushing techniques for you, give personalized recommendations for your at-home oral hygiene routine, and create custom-made athletic sports mouthguards and nightguards for bruxism.
Tooth Extractions
Many times, even with the very best of care, certain teeth cannot be saved. When the need arises to remove teeth, at Voller Dentistry, PC, we try to conserve as much of the surrounding bone as possible. Dr. Voller was specially trained to remove infected and non-salvageable teeth gently and comfortably. Additionally, to preserve the remaining bone to support a future implant or denture, bone grafting is generally recommended and performed at the time of the extraction to minimize the bone loss associated with the loss of teeth. The removal of teeth is many times accompanied by an immediate replacement of the missing tooth or teeth with a variety of options so that there is no patient embarrassment. Patients don't generally leave the dental office after an extraction, without replacements!